On 13 January the Bottisham Medical Practice invited patients to attend a meeting to discuss the formation of a Patient Group. The purpose of such a group, run by patients themselves, would be to give Bottisham doctors patients' views on their concerns about the way the practice is run, including on the new commissioning role of GPs. Attendance at the initial meeting was small but interested. There were many questions, but most thought a Patient Group could be useful.
It was suggested the next step should be a questionnaire asking patients whether they would welcome such a Patient Group, and what issues they would like to be discussed. Co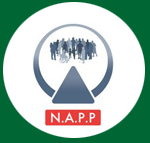 pies of the questionnaire are now available at the surgery. A second public meeting will be at at the Surgery on
Thursday 31 March at 7 PM
. All patients are invited to attend. This will be the opportunity for patients to agree what they want the Patient Group to do and to help set it up.
Information on patient groups is available at the National Association of Patient Participation,
http://www.napp.org.uk/
.