Fulbourn and the Wilbrahams may not be blessed with many vales or hills but
Wordsworth
certainly manages to sum up the sudden wonder and joy of seeing new life in nature emerging (not least if it follows a particularly hard winter, such as the one we have just experienced).
As if to echo this natural phenomenon, the Christian Year looks forward to a bursting forth of new life at Easter, following the forty days and nights of Lent. Traditionally a season of penitence, Lent offers an opportunity to delve more deeply into our own personal beliefs and values. It can be a time to 'take stock' of our personal journey through life and perhaps to identify 'new shoots' or directions that we might take.
Within our parishes, there are two opportunities to join others in Lenten reflection. Every Wednesday, starting on 16th March (7.30pm at Twelve) there will be a Lent Group, led by our ordinand, Rhiannon Jones in which we will have opportunities to discuss themes linked to the work of C.S. Lewis – using references to The Lion, the Witch and the Wardrobe and Shadowlands.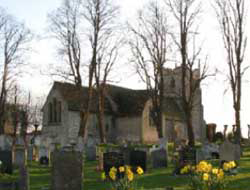 In addition to this, on 16th March the Parish Retreat will take place (from 10am to 2pm) at Mill Green House, led by Rev. Kathy Bishop with music and reflections linked to Psalm 51.The cost of the retreat is a donation of £10 (which includes the cost of lunch). Further details from Twelve.
During Holy Week there will be a series of Holy Week Meditations at G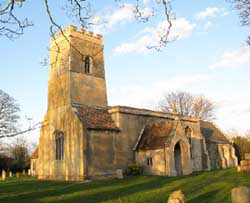 reat Wilbraham church (right)on Monday, Tuesday and Wednesday evening at 7.30pm. Little Wilbraham (left) will be holding a Maundy Thursday service of Holy Communion (also at 7.30pm). On Good Friday there will be a Children's Workshop from 9.30 – 10.30am at Fulbourn church, an 11am service at Little Wilbraham and a Good Friday meditational service at Fulbourn between 2 and 3pm. All are very welcome at these activities and services.
Whatever you resolve to do (or not) for Lent, may it be a time of positive and inspiring thoughts, amidst the natural delights of spring.

Caroline Simmonds
Parish Assistant
Fulbourn & the Wilbrahams