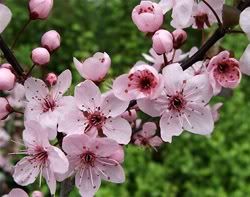 It has been a very dry and very mild spring so far this year with good sunbathing weather in early April! We need some rain but we could do without any late frosts. The first potatoes are bursting through the soil and will need some protection if frost is forecast. It is wonderful this month to see the bare soil gradually clothed in green as the crops grow. The early peas, beans, onions, cabbages cauliflowers and broccoli are such a welcome site. The strawberries have started to flower very early and will need watering and frost protection. The plums and peaches were covered in blossom and seem to have set well. The pear trees look very sad as they have been infested with leaf minor insects and there is nothing much one can do about them, I just hope the trees will recover.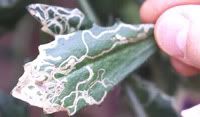 In the green house the first tomatoes have set and the runner beans, courgettes, marrows, cucumbers, and outdoor tomatoes plants are impatient to be out as soon as the weather looks settled. The temptation is to put them out too early and then all your hard work is destroyed by a late frost.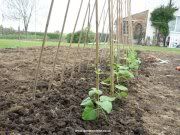 I need to erect my runner bean support to be ready for the bean plants later in the month and construct a netting cover for the strawberries or the black birds will eat them all.
Sow a second crop of carrots, beetroot and lettuce for succession. Thin out the earlier sown crops.
Sow sprouting broccoli for eating next spring, it seems a little early but it need a year to grow and it is very welcome in the spring when there is little else around.
Sweetcorn can be sown directly into the soil this month.
Remember it needs sowing in blocks rather than rows
to aid pollination.
If anyone has a spare lawn edge cutter in the shed the school gardening club would be very pleased to have it to keep their plots tidy.
George Jackson
Fulbourn Gardening Society