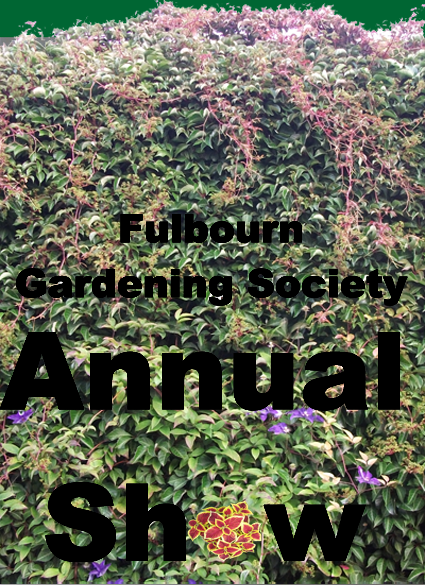 Saturday 16 July 2.00 to 4.30
The Fulbourn Centre
In addition to flowers and vegetables, exhibits also include floral art, arts and crafts, photographs and a junior section.
Admission for adult non-members is £2, but free for children. Society members normally take the opportunity to renew their membership for the coming season, and visitors are welcome to join. The subscription of £5 covers the six winter evening meetings and admission to next year's Annual Show.
Not to be missed!
Click for information about the Fulbourn Centre (incl. directions)