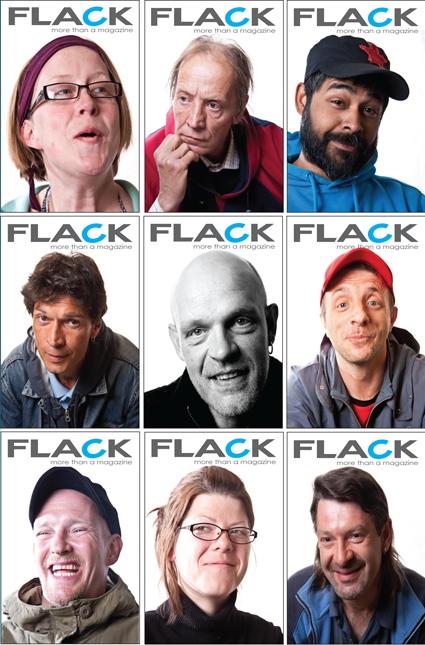 When I became homeless, I lost my confidence and felt very isolated, drifting aimlessly from day to day. I'm now getting my writing published which I could never have thought possible. FLACK has given me a way back into a structured lifestyle.

I feel useful again.
FLACK is a social enterprise that provides valuable services for homeless people in Cambridge and is gearing up for the official launch of its what's-on magazine in October. Watch this space!
Click here to go to FLACK's homepage