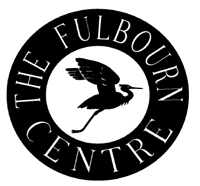 The Fulbourn Centre and Fulbourn Forum have joined together to organize a Community Market for the sale of local food, produce and plants. Its first aim is to provide an outlet for home-made food and home-grown produce and plants (inc. shrubs and flowers), and to promote their sale and production. So, do come on 10 September and see what Fulbourn and our local area has to offer.
Will you have something to contribute from your own garden or kitchen? We would like to see as much variety as possible, so a shared table with friends or neighbours (or street|) would result in a great display. Alternatively, contact us as we may be able to put people together to make up a table. Fulbourn Forum will be having its own table - any donations of goods will be gratefully received - with all money taken helping to boost our funds.
Small tables are just £5, while the large tables are £10. There will be space for some commercial business bookings and outdoor pitches and vehicle sites - costs are as above plus 50%.
For further details and to book, please email Janice Brown at
janicebrown99@hotmail.com
.
Do you have any other good ideas for stalls? Please pass this information on if you know of people in the Cambridge area who might be interested.