THE last few months have been a very exciting time for Spring of Hope! We were able to give out over 100 wheel chairs. Thanks to Bethany and free wheel chair distribution Ministries. It was amazing having to assemble and distribute 130 wheel chairs in two days.
Mt. Zion School ended their 1st year with an amazing afternoon of drama and presentations. I was humbled when I was given a wooden curved key and map of Ugandan as a token of thanks contributing towards educating the "deaf child." We have received a number of Volunteers from the UK to as far away as Singapore and Finland. We also received some very special visitors - my parents, Jean and Rob Clark.
We started 2011 with our first ever three prayer retreat on Prayer Mountain, which was a time of awaking and focusing for the year ahead. Sadly as soon stepped off the mountain we hit a hard patch where we lost two of our children. These were boys who have been with us: Emma and Paddy (in picture above) RIP.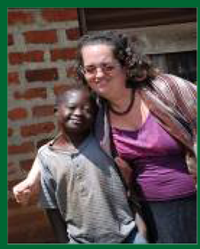 No matter how many children we have lost in the last 6 years it never gets any easier even after losing 40+ since January 2009. For a long time and we had seen them both grow up into amazing young men; I think it often gets harder instead of easier. But it always challenges the way we think and see things. Our aim and prayer for 2011 is to build rehabilitation unit and improve on our nutrition program. Please pray with us.
Later this month I will be in the UK until mid June for a time of celebration, as I am coming home to get married to a very special Ugandan man called Karahukayo Israel. My gift from God, a man who understands and loves people and children, maybe even more than I do. Please pray for us as we chase after visas and for our life ahead together.
If you wish me to speak at your Church, School, Youth group or any organization please email me now so that I can get a time table of my UK trip.
Teresha Clark
Wow- What a difference a year makes! We were so pleased to spend time with the SOH team again, visiting the clinics, the schools work and community visits. It was on one of these visits we could see the amazing way God uses the team to change lives so miraculously.
Last year Rob met Musa, who then lay all the day on a mat at his Parents'. He had horrendous sores on his back. NOW- He is an independent young man in better health. His new wheel chair and shoe repair has meant he is part of his community setting up a new business. SOH has given him a hope for a new life and opportunities for the future.
We didn't have enough space to tell you everything we have seen. We were overjoyed to be at Mt. Zion speech day. So many of the deaf children, received prizes for their achievements. The children's' plays, songs and dances made us proud just as their parents- the community too were proud.
Well-done SOH team. May God continue to bless you in 2011 and beyond!
Rob and Jean.
WABWOKO OUTREACH
Since April 2008 we have been hosting clinics in Wabwoko Sub County. We have now been able to successful carry out two outreach camps in Wabwoko, one where we camped outside the local sub county and the tent nearly fell on top of us. So far the two visits have empowered us to see a fantastic number of children, in our first outreach alone we reached 8 homes and saw 7 children. It is interesting to work in Wabwoko as continuously we got lost, as the directions we found were not clear and the area being so much more rural than Kangulumira. You can be driving for miles to get from one home to another. The partnership between the community of Wabwoko and soh is incredible. The parents are now starting to become involved in carrying out home visits.
Moses
MT ZION AND KISEGA SCHOOL
closed the year in style! We had our first ever camp for deaf children (9boys, 10 girls, 5 teachers) at Mt. Zion school. Erica, a Volunteer who pioneered this idea and watched this camp from start to end. She had this to say:
My objective for the camp was to bring the deaf children from two schools together, with the aim of encouraging social, emotional, physical, cognitive and Spiritual growth through learning from peers and teachers. I mainly concerned on the children from Kisega, but after spending quality time with the children from Mt. Zion, they were all improving socially and built friendships with one another. We had a variety of different sessions and we walked to the falls that was so amazing!

In future, I would wish for this camp to happen again. My vision is that it be better organized with more of a focus on fun activities such as our walk to the falls. More focus on social development than cognitive. I would also have liked to do a project with the children like a craft or a building project requiring team work. Something that is tangible so they could see it completed and be reminded of their working together.

Erica
THROUGH PARTNERSHIP WITH WHEELCHAIR DISTRIBUTION MINISTRIES
, we were able to receive 130 wheel chairs. For us, his was answer to prayer…a request that was answered sooner than we could realise. Thanks to who stood with the team to see this distribution process a success!
25th and 26th November were busy days for us, trying to assemble and give out wheel chairs. It was so awe-inspiring seeing so many volunteers getting on board to help, ranging from friends, Pastors, partner Organizations, Local Leaders and students including one of very own, Eric who is also a sponsored deaf child at Mt. Zion School. We 113 on the 25th November 2011. The rest were distributed in phases to those who weren't able to make it on the 26th. This has been the highlight for all the staff at SOH.
Emma, Moses, Phina
PRAYERS ANSWERED
Not so long ago we had been praying for Martin to get a sponsor so he can be able to attend school. Martin is an 8 year old with Cerebral Palsy. This guy is so full of smiles!!! We have watched him grow, learn, get used to holding things firmly in his hand. When we saw that Martin was ready and able to attend school, we sent out requests for people to pray for a sponsor...
Glad to announce he shortly after got a sponsor, in January 2011 he started school. We are currently looking for school sponsorship for 30 children. Please think about helping a. child with a disability through school.
Charles
Information
Spring of Hope
Teresha Clark:
(+256) (0)782539554
Spring of Hope
YWAM UGANDA
PO BOX 739
JINJA
UGANDA
EAST AFRICA
email
springofhope@ywamuganda.org
website
www.springofhope.org.uk
blog
www.springofhopeuganda.blogspot.com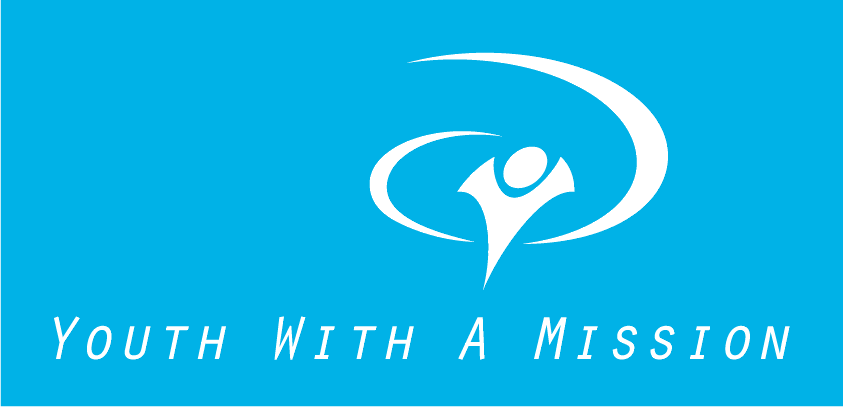 Spring of Hope is under a
Youth With a Mission
project called
ToRCH (Together Restoring Community Hope)
. ToRCH has other Ministries including KIHP: Medical /HIV Programme; CES: Child Education sponsorship; WAR: Women at Risk.
What is Spring Of Hope?
Spring of Hope is a Community Based Rehabilitation Programme. Our aim is to assist disabled children and their families to maximise their abilities. Our Vision is, "Enabling the local communities to help their disabled children." We work within the rural areas of Kayunga, Mukono districts. We have been running since 2004. Following research, we found out that there were many children with disabilities but no support for them. There is great stigma attached to having a child with a disability SOH educates the community as to the value of all children regardless of the disability.
What we do:
Assessment clinics

Outreach clinics

Home visits

Providing Adaptive aids.

Support to access corrective surgery

Nutrition programme

Daily living skills lessons

Education classes

School sponsorship

Support local schools to include disabled children

Free epilepsy medication for the child.

Facilitation of sign language workshops

Teaching of sign language to teachers

Income generating craft group
We now see children who are loved and accepted as part of their families and community. The greatest challenge is the number of children who need our support and the distance they travel to see us, some travel up to three hours just for a clinic.
Voluntary Needs
We continue to need:
Physiotherapists

Occupational therapists

Children's workers

Fundraisers –people willing to run fundraising events in the UK or home country (cakes stands to pub quizzes, selling crafts)

Open doors for speaking opportunities for either Teresha or our UK contact
Please visit our website and blog for a monthly prayer guide!